Amir A. Ladan: Criminal Defense Attorney
I was admitted to the Florida Bar in 1998 and began my legal career as an Assistant State Attorney in Orlando at the Orange/Osceola State Attorney's Office in Orlando, where I met my former law partner, Keith Carsten.
Keith and I founded Carsten & Ladan, P.A. in 2001 and focused our practice on criminal cases throughout Central Florida, in both State & Federal court. We built a successful practice by providing our clients with exceptional service that combined our strong communication skills, legal accumen & client advocacy to secure the best possible results.
In 2010, while continuing to represent my clients, I ran for county court judge in Seminole County. Although my campaign was unsuccessful, I learned a great deal through the process, I met a number of incredible people and have an even greater respect for those willing to serve our citizenry.
In January of 2013, Keith was appointed to the Circuit court bench, ending a successful partnership of twelve years. I then re-named my firm The Ladan Law Firm and continue to serve those accused of crimes throughout Central Florida.
With three offices to serve our clients, [Orlando, Kissimmee (available by appointment) and Longwood (available by appointment)], we provide our prospective clients the convenience and flexibility of meeting us in any of our offices for personal consultations. We are also available for telephonic conferences seven days a week.
Over the course of my legal career, I have personally handled thousands of criminal cases, ranging in severity from First Degree felonies to low-level misdemeanors in adult and juvenile court. I have personally represented clients charged in Orange, Seminole, Osceola, Lake, Volusia, Brevard, Polk, Pinnellas, Hillsborough and Citrus counties. I've won many trials, including Second Degree Murder, Aggravated Battery with a Deadly Weapon, Grand Theft, Battery on a Law Enforcement Officer & D.U.I. (1st and multiple-offenders), among others.
The  Ladan Law Firm, P.A. continues to build on years of the community involvement of founding Partner,Amir Ladan.  The lawyers and staff of our firm are active in the communities we serve.  Not only do our lawyers provide pro bono legal services well in excess of what the Florida and local Bars require, but our lawyers and staff enjoy participating in a variety of community service projects, fundraisers and events. 
Amir is the Past-President of the Rotary Club of Seminole County Sunset, where he is responsible for thier annual fundraiser – Poker Chips for Scholarships.  The annual event raises thousands for scholarships benefitting high school Seniors in Seminole County, as well as funding the amazing community service projects our club participates in throughout the year.
Amir continues his involvement as a Rollins College alumnus. He was nominated and elected to the Rollins College Alumni Board of Directors in 2014, where he currently serves as the Volunteer Committee Chair.  He is also actively involved as an advisor to Tau Kappa Epsilon – Zeta Phi Chapter, where he sits on the Board of Directors of their Alumni Association and 501(c)3.
2015 marked the 7th annual consecutive year that the Ladan Law Firm hosted a holiday party happy hour bennefiting XL 106.7's Baby DJ.  Nearly 200 guests helped us collect hundreds of toys and cash donations for local girls and boys, all while having a great time. 
The Ladan Law Firm was the title sponsor of The Fifth Amendment Happy Hour benefitting the Orange County Bar Association's Legal Aid Society.  Funds raised at the event are used to provide free legal services to those in our community that cannot afford legal counsel.  The event was a great success, well attended and a lot of fun for our lawyers and defense team.
Amir Ladan was honored to be named the King of The Krewe of Leaders in 2012.  The Krewe of Leaders recognizes and honors those that serve their communities and provides scholarships to deserving high school students who pursue careers in medical, hospitality and the performing arts.  Scholarships are funded by a series of community events surrounding "Mardi Gras" season including the Royal Gala, Fat Tuesday celebration and the Festival of Cities.  
 In 2012, Carsten & Ladan, P.A. was also a major sponsor of the 1st Annual Judicial Assistant Appreciation Luncheon, where we paid tribute to the excellent JA's in Orange & Osceola Counties. dw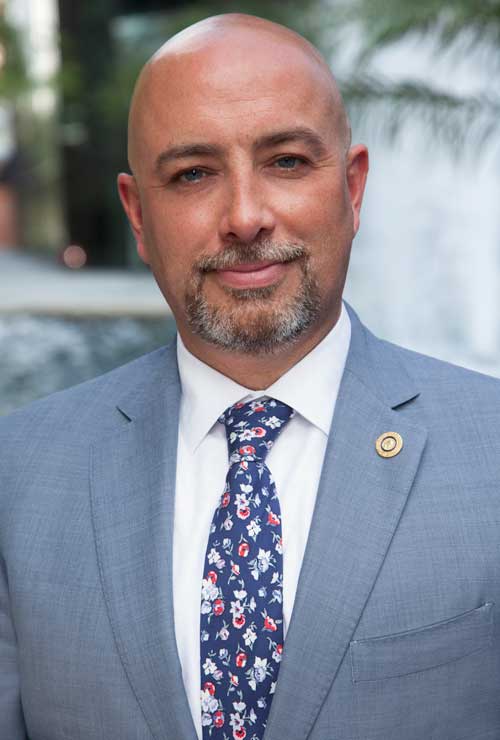 Areas of Practice:
Violation of Probation/Community Control
Bar Admissions
Florida, 1998 U.S. District Court Middle District of Florida
Education
University of Miami School of Law, Coral Gables, Florida, 1997 J.D. Honors: Honor Council

University College of London, London, England, 1996 Honors: Summer Law Program

Rollins College, Winter Park, Florida, 1994 B.A. Major: Politics
Professional Associations and Memberships:
Orange County Bar Association, 1998 – Present Member

Florida Bar Association Member
Past Employment Positions:
State Attorney's Office, 9th Judicial Circuit, Assistant State Attorney, 1998 – 2001
Languages:
Fraternities/Sororities: