Orlando Personal Injury Attorney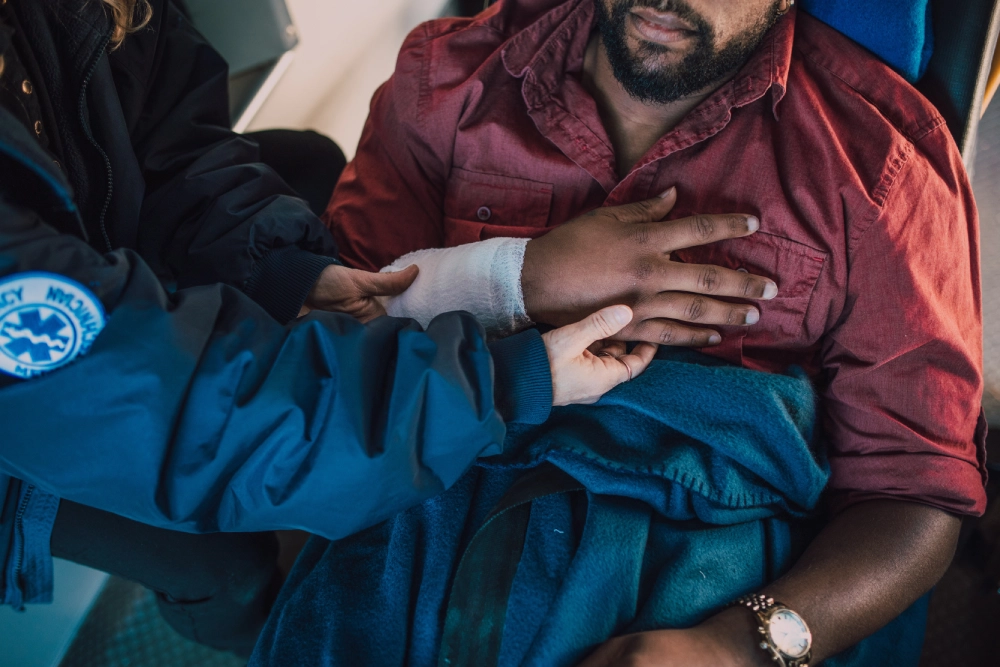 If you have been injured as a result of someone else's negligence, our firm can assist you in seeking compensation for your injuries. We can help and have extensive experience processing, settling and litigating injury claims on behalf of our clients in Florida. Too often, insurance companies prey on injured victims and intentionally attempt to avoid paying out on rightful claims. Let us handle the insurance adjusters and navigate the claims process so you can focus on getting the medical treatment you need.
With the Florida market remaining highly oversaturated by attorneys and law firms to choose from, it's more important than ever to find the right fit for you. At Ladan Law, our clients are not just a number in a database or a file in a cabinet. Our team of seasoned professionals will be there every step of the way to educate, guide and support our clients through the claims process. As a firm, we strive to offer personal service second to none and have a five-star reputation to back it. We are proud to say that in addition to trusting us with their own injury claims, our clients are our biggest referral source, trusting us with their friends and families as well.
Oftentimes, injury claims can be settled directly with an insurance company and without the need for litigation. Our firm, however, prepares every client's file as if we are gearing up for trial. Where other firms cut corners or try to resolve cases below value to avoid trial, Ladan Law litigates. Our seasoned trial lawyers won't shy away from a fight for our clients' rights.
One of our firm's greatest strengths is communication. We are proudly available to our clients around the clock. If you or someone you know needs assistance with an injury claim, call our office today for a free consultation.
Car Accidents
While the sheer trauma from a motor vehicle accident can be scary enough, sometimes working with the insurance companies can be even scarier! Too often, insurers take advantage of injured individuals in their time of weakness and before they have had an opportunity to learn their legal rights.
If you or someone you know has been injured in a motor vehicle accident, our legal professionals can equip you with the vital knowledge necessary to get the most out of the claims process. From initial reporting to investigation and negotiations, our office takes the burden off of our clients so they can focus on the healing process and getting better.
Auto mobile accidents, amongst other things, can cause individuals to incur voluminous medical bills, emergency service bills, prescription medication costs, transportation fees and property damage costs often including the loss of use of a vehicle. Further, injuries resulting from an automobile accident can also prevent individuals from being able to perform their job functions or maintain steady employment due to physical capacity limitations.
Our specialists at Ladan Law are trained to thoroughly investigate and document our clients' losses in order to set up their injury claims for success. In the very worst of cases, we can help individuals seek compensation for funeral expenses and loss of loved ones.
Slip/Trip & Falls
Both commercial and residential property owners in Florida have a duty to protect their guests, tenants and patrons from hazardous conditions. There are legal standards of care in place to prevent maintenance issues, construction defect and negligent exposure.
These laws are here to protect individuals that have slip & fall or trip & fall on property resulting in injuries.
From liquid spills and slippery flooring to improperly lit areas and defective or damaged sidewalks, our legal professionals are trained to thoroughly investigate slip/trip & fall claims to determine if property owners are legally liable for injuries.
As our clients seek the medical help they need, our office handles coordination of their injury claims and builds their cases accordingly.
Premises Liability
In addition to slippery surfaces, there are other types of premises liability dangers that property owners should know about. Unexpected obstacles, construction defects, damaged property and more can cause serious injuries.
Property and business owners in Florida have duties to take reasonable care and precautions to prevent injuries. Frequent and daily inspections, safety checks and general surveillance are necessary to ensure patron and guest safety.
Our team at Ladan Law can properly notify the business/property owner of the incident and work toward resolution of our clients' injury claims while they focus on their recovery.
Animal Bite
If you or someone you know has been bitten by an animal, contact our office today to learn more about your legal rights. Whether the animal is a pet, service animal or otherwise, there are laws and insurance coverages that can possibly offer compensation for injuries resulting from encounters with animals.
From proper reporting to investigation and coverage exploration, our office can handle injury claims of this nature.
Wrongful Death
The loss of a loved one is never an easy thing to go through. When the loss happens as a result of someone else's negligence, it can be even more difficult. Whether the loss occurred as the result of a car accident, trucking accident, work related accident, theme park accident or otherwise, there are laws in place to preserve the rights of family members and beneficiaries of those we have lost. It is important to have a legal team with extensive experience in wrongful death navigating the claims process.
Our wrongful death team can fight to ensure or clients are, at least, compensated for the loss of their loved ones.
ASK AN ATTORNEY
The Ladan Law Firm is a prestigious Orlando criminal defense office dedicated to helping those who need it most.
Any questions submitted are confidential, and will not be displayed publicly.
I was at The Ladan Law Firm's Baby DJ toy drive last night, and I have to say I was thoroughly impressed with the entire staff. They were all very fun people to talk to, and they really cared about the people that they have helped. I'm really grateful to get the opportunity to meet Amir Ladan and the rest of the team, and if I'm ever in need of an Orlando DUI lawyer, I'll know who to call.
Matthew F.
I have known Amir Ladan for several years. His integrity and desire to provide extremely personalized service has earned him a rank amongst only a few criminal defense attorneys in the greater Orlando area I would trust to handle my case. If you ever find yourself in need of an extremely knowledgeable criminal attorney, look no further. I highly recommend him.
Stephan B.
Amir is a very experienced lawyer who knows what he is talking about. He will go above and beyond to make sure you get the best possible representation. I was referred to him by a family friend and I really felt like he genuinely cared about me, and my case.
Julie A.
Great lawyer, would highly recommend. Very prompt with responses, shows knowledge of the law, and really works to try to get the best results for you. Worth every penny. If you have a situation that needs to be taken care of you better hire this guy. He will get the job done.
michael O.
The Ladan Law Firm was very helpful to me in obtaining a successful conclusion to my legal matters. I would recommend this attorney to anyone that finds themselves in need of legal representation.
Lindsey B.
Amir is a very knowledgable and passionate attorney. He and his incredibly helpful and gracious staff treated my case with the utmost care. Although I hope to never have to utilize his services again, he will be my first resource as well as recommendation for anyone else.
Quang D.
I was recently in need of the best quality attorney available, and was referred to The Ladan Law Firm. The entire staff was very knowledgeable and personable, and made me feel that I had made the best choice possible. Mr. Ladan took the time on more than one occasion to explain the process ahead, and ease my mind by answering in depth the many questions I had. I highly recommend The Ladan Law Firm!
Steve C.
Amir is the perfect balance of personal and professional. He answered all of my questions and made sure I fully understood the possible outcomes. I would recommend him to anyone.
Jennifer W.
5 stars won't be enough to describe attorney Amir, very smart knowledgeable knows how to defend & fight. Surprised me with his strong personality and flexibility inside the court room. I highly recommend him to anyone looking for an attorney. Satisfaction guaranteed.
simon S.