Can a Police K-9 Sniff a Car During a Traffic Stop?
July 22, 2016
Posted by:

Amir Ladan

Category:

Drug Crimes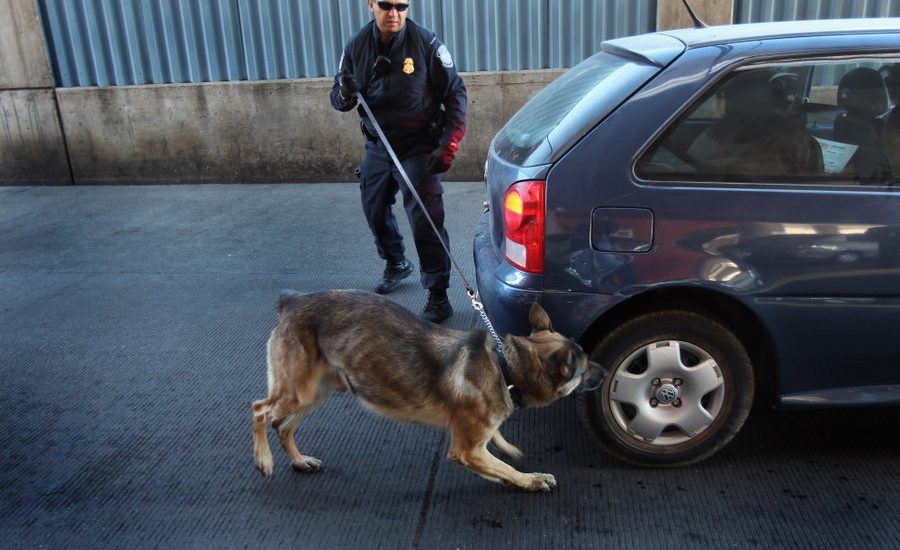 What Is The Reason For The Stop?
The answer lies as to what is allowed has to do with the reason for the stop and detention. If it is a routine traffic stop for a traffic infraction, then recently the Supreme Court of the United States has ruled in Rodriguez v. United States, that absent reasonable suspension of a crime, an officer's extension of a traffic stop even 7 or 8 minutes for the purposes of a K-9 search violated an individual's constitutional right against unreasonable seizures.
The facts of the Rodriguez case involves Mr. Rodriguez being stopped for driving on a shoulder of a road. The police handled his routine traffic stop and then asked if they could have the K-9 walk around his car. He said no yet the officer detained him until back up arrived. Once back up arrived, the K-9 walked around the car and alerted to drugs inside of Rodriguez's car. He was subsequently arrested and later sentenced to 5 years in prison in Federal Court.
It Can Violate Your Right Against Unreasonable Search & Seizure
In this landmark ruling, the Supreme Court initially considered whether this was a de minimis or minor intrusion on Rodriguez's Fourth Amendment rights and was therefore permissible. Ultimately, the majority of the Court decided that even though this was a minor detention it was nonetheless a "seizure" and not permissible. The Court's decision effectively limits an officer's typical traffic stop duties (checking for warrants, checking registration and insurance, writing a citation, etc.) to those related to a traffic stop.
Justice Ruth Bader Ginsburg, who wrote the decision, stated, "Police may not prolong detention of a car and driver beyond the time reasonably required to address the traffic violation." Absent reasonable suspicion, the Court finds that asking for additional time to conduct a K-9 search amounts to a seizure no matter if that search happens before or after a citation is given if that sniff adds or prolongs to the time of the stop. As a result, the Supreme Court decision made it practically impossible for a single officer to do a K-9 sweep on a car during a routine traffic stop absent reasonable suspicion or probable cause that a crime is or is about to be committed. However, if the officer has a K-9 present and has a back-up officer present, it appears that the police could do a K-9 sweep of the car as long as it does not prolong or delay the normal course of conduct surrounding a routine traffic stop. Furthermore, the Court specifically states that reasonable suspicion of criminal activity could possibly justify continued detention beyond just completing the traffic infraction investigation.
Always Know Your Rights
Whether your drug case involves a K-9 search or some other legal issue, the criminal lawyers at the Ladan Law Firm are trained to evaluate your case for search and seizure issues. Many times drug cases can involve delicate legal issues that could ultimately affect the outcome of your case. If you are arrested on a drug offense in Central Florida, please call the Ladan Law Firm at 407-657-1555 or reach us through our website www.ladanlaw.com to schedule a consultation.