DUI Lawyer Orlando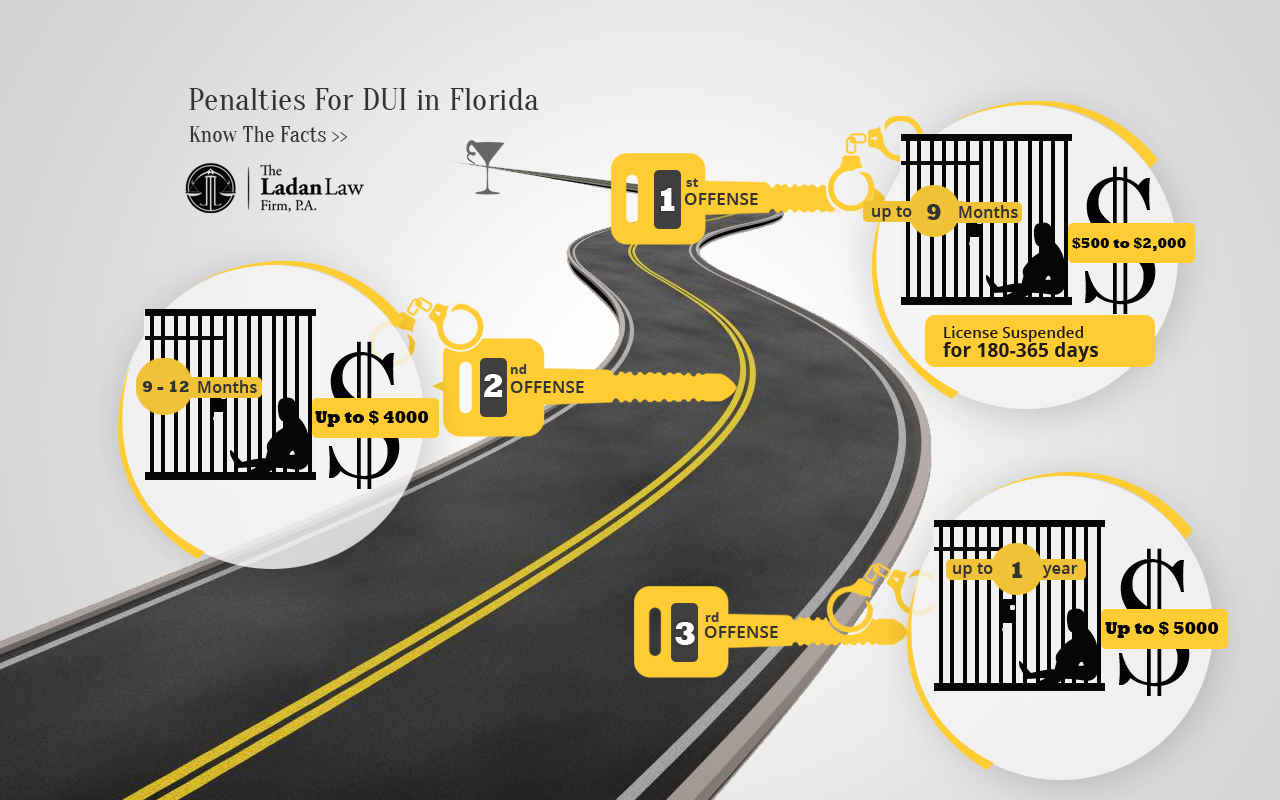 Florida DUI Laws
If you have been charged with driving under the influence in the state of Florida, the law states that you will be subject to two cases. The first of these cases will be a court case to determine your liability. It is important that you be represented by an experienced Orlando DUI attorney during your court case to ensure the best possible outcome, whether that is a reduction of charge or an outright acquittal.
The second case is brought on behalf of the Florida Department of Highway Safety and Motor vehicles. This case will determine the fate of your future as a motor vehicle operator. Improper representation could result having your license being suspended or revoked permanently. This process is too important to your case, and too complicated for the average person to try to handle on their own. So we highly advise seeking out an experienced and professional attorney like Amir Ladan to handle your case.
What is a DUI?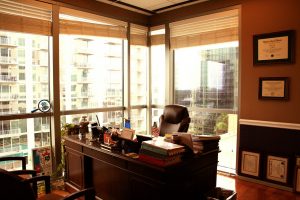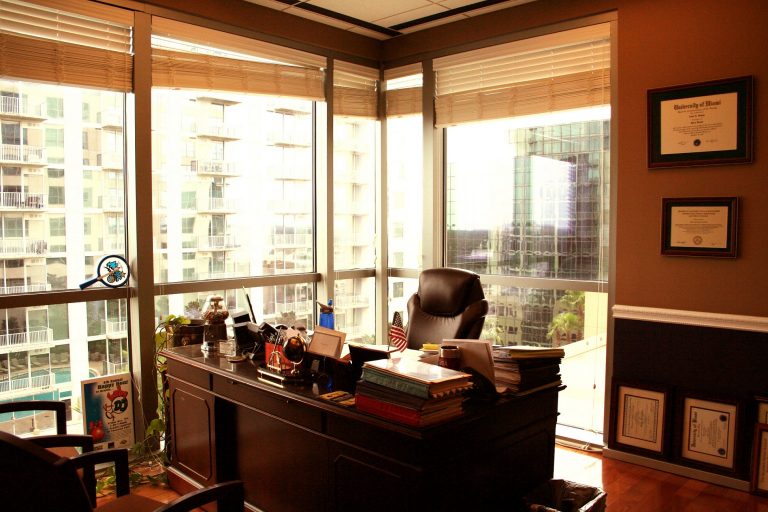 According to the Department of Highway Safety and Motor Vehicles and Florida law, a DUI is a single offense, proven by unlawful blood or breath alcohol levels of .08 or more. Driving Under the Influence can also be proven by the impairment of normal faculties while operating a motor vehicle, or by a urine test. Regardless of the manner in which the it is proven, the penalties upon conviction are the same. If you have been accused, consult an attorney immediately to represent your case properly.
Many people believe that if they do not submit to a blood alcohol test, they cannot be convicted. The fact of the matter is, if you refuse to submit to a blood alcohol test, this is admissible as evidence in court. The laws in Florida state that refusing blood alcohol tests is a criminal charge.
Florida has implied consent laws—if you choose to drive on Florida roadways then you are implying that you will obey all traffic laws, and that you are required to submit to a blood or breath alcohol test at the request of a Florida police officer. Drunk driving is strictly prohibited, and depending on the number of offenses, as well as the severity of your blood alcohol level, your punishment can range anywhere from losing your license and paying a fine, up to 1 year or more in jail.
Refusing the test the first time will result in a one year suspension of your license. If you refuse a second time, during a second incident, then you will be subject to 18 months in jail.
What To Do If You Have Been Charged?
Being charged with driving under the influence in Orlando does not lead to an automatic conviction, but if you want to fight the charge you will need to act quickly to avoid the potential DUI aftermath. Under Florida law, you have only 10 days from the time you were arrested for a DUI to request a hearing. You are only able to fight the charge if a hearing is held. It is critical that you hire an experienced Orlando DUI lawyer as soon as possible to take on your case. There are many law firms in Central Florida that feature representation for this, and it is necessary that you do research to ensure that you find the right legal representation for you. Having an experienced, qualified, defense attorney representing you can mean the difference between being convicted, and walking free.
First DUI Offense:
There are many penalties for being convicted of a DUI offense. For your first, you can spend up to nine months in jail depending on your blood alcohol content. You will pay a fine from $500 to $2,000, and your license will be suspended for 180 days to one year.
An experienced defense attorney will fight to make sure you understand the potential ramifications of a first offense, as well as making sure you receive the best possible outcome for your charges.
Second DUI Offense:
A second DUI offense has more serious consequences than the first. This penalty can come with between nine to twelve months of jail time. In addition, you will see fines of up to $4,000 depending on the severity of the offense. As with a first offense, it is essential that you contact an experienced DUI lawyer to help you build a winning defense.
Third DUI Offense:
Your third DUI offense will be considered a felony. Along with this charge, you are likely to face up to one year of jail time in addition to a $5,000 fine. Like the other offenses, the decision to represent your defense through a skilled attorney is incredibly important, if not more important than ever. Do not seek to present your case without the aid of an experienced Central Florida DUI attorney by your side.
If you have been arrested for driving under the influence, contact our office today for a free consultation. With almost 20 years of legal experience and thousands of such cases to date, the attorneys at The Ladan Law Firm, P.A. are well-equipped to build you a strong defense in Orange, Seminole, Osceola, Volusia and Lake Counties, and in the federal court of the Middle District of Florida (Orlando).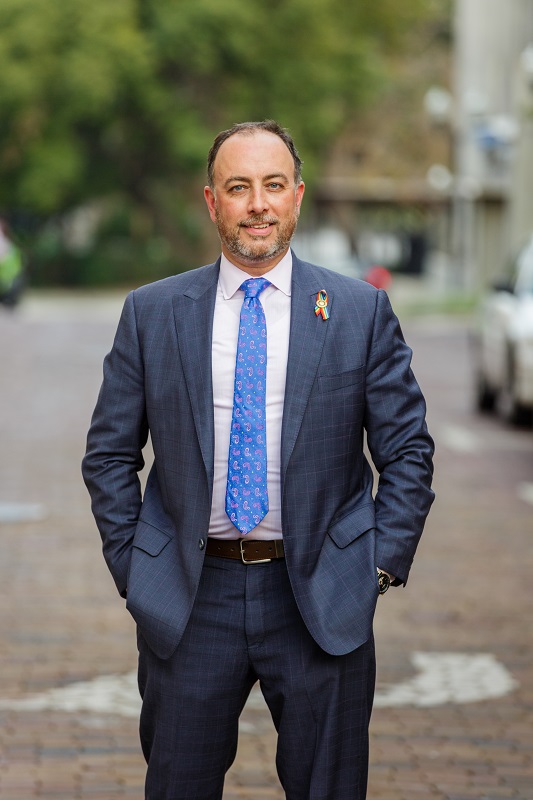 Contact The Ladan Law Firm, P.A.
You may be wondering if you really need an attorney for your DUI case. The Ladan Law Firm, P.A. has represented numerous drivers accused of DUI. Many less experienced attorneys or those choosing to represent themselves risk making mistakes that can result in dire consequences. Do no risk losing your license. Do not risk heavy fines or jail time. Put your case in the hands of the experienced attorneys at the Ladan Law Firm, P.A. We can ensure that your case is treated properly and to the best of our ability.
If you have been accused of a DUI offense, contact The Ladan Law Firm, P.A. online or call 407-487-2522 for a free consultation and additional information on Florida DUI law penalties. Remember, you only have 10 days to act to prevent your driving privileges from being revoked. Contact us today.
ASK AN ATTORNEY
The Ladan Law Firm is a prestigious Orlando criminal defense office dedicated to helping those who need it most. Any questions submitted are confidential, and will not be displayed publicly.
I was at The Ladan Law Firm's Baby DJ toy drive last night, and I have to say I was thoroughly impressed with the entire staff. They were all very fun people to talk to, and they really cared about the people that they have helped. I'm really grateful to get the opportunity to meet Amir Ladan and the rest of the team, and if I'm ever in need of an Orlando DUI lawyer, I'll know who to call.
I have known Amir Ladan for several years. His integrity and desire to provide extremely personalized service has earned him a rank amongst only a few criminal defense attorneys in the greater Orlando area I would trust to handle my case. If you ever find yourself in need of an extremely knowledgeable criminal attorney, look no further. I highly recommend him.
Amir is a very experienced lawyer who knows what he is talking about. He will go above and beyond to make sure you get the best possible representation. I was referred to him by a family friend and I really felt like he genuinely cared about me, and my case.
Great lawyer, would highly recommend. Very prompt with responses, shows knowledge of the law, and really works to try to get the best results for you. Worth every penny. If you have a situation that needs to be taken care of you better hire this guy. He will get the job done.
The Ladan Law Firm was very helpful to me in obtaining a successful conclusion to my legal matters. I would recommend this attorney to anyone that finds themselves in need of legal representation.
Amir is a very knowledgable and passionate attorney. He and his incredibly helpful and gracious staff treated my case with the utmost care. Although I hope to never have to utilize his services again, he will be my first resource as well as recommendation for anyone else.
I was recently in need of the best quality attorney available, and was referred to The Ladan Law Firm. The entire staff was very knowledgeable and personable, and made me feel that I had made the best choice possible. Mr. Ladan took the time on more than one occasion to explain the process ahead, and ease my mind by answering in depth the many questions I had. I highly recommend The Ladan Law Firm!
Amir is the perfect balance of personal and professional. He answered all of my questions and made sure I fully understood the possible outcomes. I would recommend him to anyone.
5 stars won't be enough to describe attorney Amir, very smart knowledgeable knows how to defend & fight. Surprised me with his strong personality and flexibility inside the court room. I highly recommend him to anyone looking for an attorney. Satisfaction guaranteed.